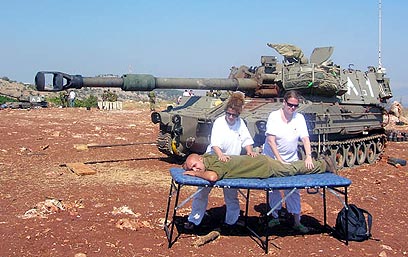 photo by ynetnews.com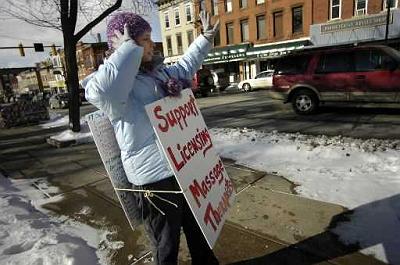 Nicole Proctor, of Healing Sanctuary in Merrillville, IN waves to a passing motorist while holding her hat on as she protests the lack of licensing in the massage therapy profession in front of the courthouse in Valparaiso.
(LISA SCHREIBER/Post-Tribune)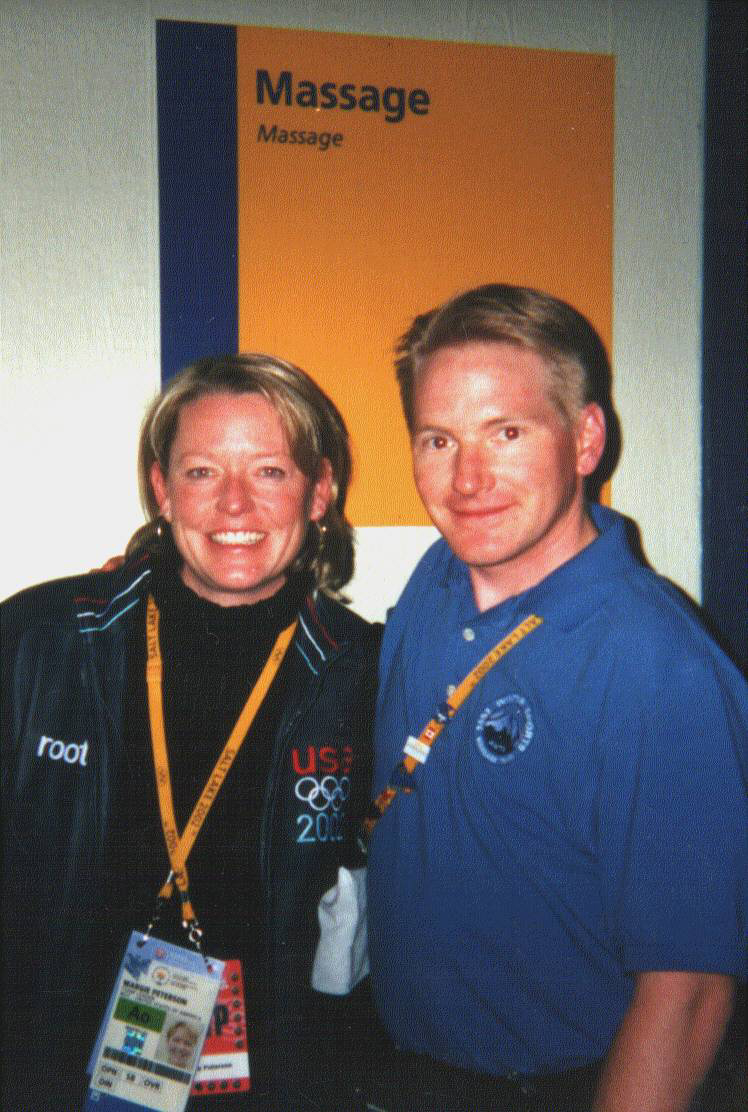 Brian massaged Margie Peterson, the Team Leader of the USA Women's Snowboarding Team, at the 2002 Winter Olympics.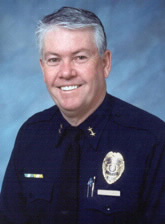 Aurora, CO
Deputy Chief of Police
Terry Jones

"There is a victim attached to [prostitutes posing as massage therapists] and that's the legitimate businesses that actually conduct massages."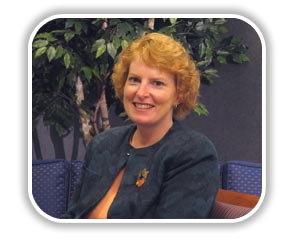 Mayor Lori Pfeiler of Escondido, CA

"We need to differentiate that massage therapists and alternative and holistic healthcare providers are professionals that have a significant amount of education," Pfeiler said. "And people in the mainstream, we use those services."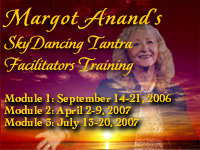 "seminal teachings for integrating spirituality and sexuality and for cultivating the art of ecstatic living"
Margot has appeared on many national (CNN, CNBC, ABC) and international (France, Germany, England) television and radio programs and has been featured as a keynote speaker at many prestigious national and international conferences. Margot has been interviewed by and quoted in numerous magazines and newspapers, including The Wall Street Journal, TIME, Conscious Life, and Cosmopolitan magazines.